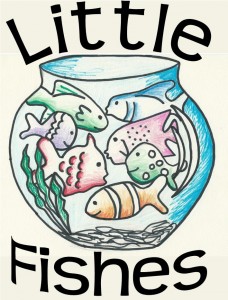 Please note: Little Fishes is not currently running.
Little Fishes Toddler Group meets each Monday during term time.
This is one of the ways we try to share the love of God and serve the families of Waverton. It's a great way to meet friends and chat to other mums, grandparents and carers at the same stage of life. ALL WELCOME!
We meet every Monday during term time from 10am till midday in the Burley Hall. Refreshments are served. There is no charge. Please come for some or all.
10.00 Start arriving
10.50 Snack and Drink Time
11.10 Song and Story Time
11.25 Crafts
12 Finish
For further information, contact Julia Beauchamp on 01244 336668.