Welcome to St Peter's Church, Waverton.
[Scroll down this page to watch online Sunday Services]
We are delighted to announce that, following the government announcement and the Church of England guidelines, the church is open again for Sunday Worship. All the necessary cleaning and Risk Assessments have been carefully carried out to make attendance as safe as possible.
Those at increased risk from COVID-19 (inc those aged 70+) have been advised to stay at home as much as possible, but are permitted to attend church if they wish. If they do, they should take particular care to minimise contact with others outside of their household. Those who are extremely clinically vulnerable should stay at home. Anyone showing symptoms of COVID-19 (a new continuous cough, a high temperature or a loss of, or change in, their normal sense of taste or smell) should not attend. We recognise and fully support those who still need to self-isolate and those who choose to stay away for any reason. For such people, online services will continue in some form or other (eg, recorded directly from the Sunday service – see below).
To begin with we will hold just one Sunday service (starting 10.15am). As and when numbers increase we can move to two services. The services will last about 30 mins. Social distancing remains in force and until we are permitted otherwise there will be no singing, no peace, and no children's corner. Facemasks are also compulsory. Also, there will be no communion, or refreshments while we monitor the situation. The toilet will be available for use if necessary. There will a retiring collection. Sidespersons will be able to explain all the safety procedures when you arrive.
At this stage, however, the church will not be open for private prayer during the week to allow time for cleaning and quarantining.
We very much look forward to seeing you again.
ONLINE SERVICES
Where possible, online services will continue to be posted here and on YouTube and on our 'St. Peter's Church Waverton' Facebook Page. Anyone who wishes can join our Facebook page and follow us – and for other daily resources. [Note that these are sometimes recorded and produced earlier in  the week. You may wish to add your own prayers for significant events that have occurred since then.
Sunday 18th October: "The Mission of the Church" (Luke 10:1-12)
Sunday 11th October: "Confession: A Cure for the Soul" (Psalm 106)
Harvest Sunday 4th October: "Jesus – the Bread of Life".
Sunday 27th September: Today's online service is now available to watch. In Part 2 of "Finding peace in difficult times" we consider specific ways to develop godly and healthy thought patterns. (Phil 4). ("Unhealthy Thought Patterns" handout at bottom of this page)
Sunday 20th September: "Finding Peace in Difficult Times" (Romans 8)
Sunday 13th September: "The weaker and stronger brother" (Romans 14:1-12)
Sunday 6th September: "The Debt of Love" (Romans 13:1-14)
Sunday 30th August
Since Jules and Karl have been on holiday this week, the following video, which was originally presented as a sermon in Adlford, is offered in place of an online service. We hope you enjoy it.
NB – the services for 16th and 23rd August are now posted here ahead of time. You will find the service for 16th August by scrolling down.
Sunday 9th August online service
Sunday 2nd August online service:
Sunday 25th July – a reflection delivered last week as a sermon at St John's, Aldford.
The online service (recorded from church) for Sunday 19th July 2020:
The online service for Sunday 12th July 2020:
The online service for Sunday 5th July 2020:
You can also find some reflections from Revd Karl Jones here:
And here:
For my letter to the church at the start of the Coronavirus 20.03.18 letter to St. Peter's Church. Sadly, the church is now closed until further notice.
For other messages from the Rector and resources during this time, please visit our MESSAGES AND RESOURCES page: http://www.stpeterswaverton.org.uk/new/messages-and-resources/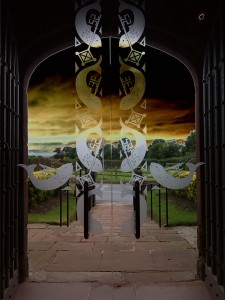 We are an Anglican Church in the village of Waverton (about 4 miles from the centre of Chester).
In partnership with the churches in Aldford and Bruera, our desire is to share the good news of Jesus Christ, to show our love of God and love of neighbour; we seek to care for each other in words and actions, and to encourage different ministries within God's family and the wider world.
You are welcome to visit at any time!
Jules Beauchamp (Rector)