Welcome to St Peter's Church, Waverton.
Welcome to St Peter's Church, Waverton.
Covid update (13.1.21): 
Suspension of Services.
It is with regret that the Rector and Parochial Church Council have concluded, in the light of the current spread of the Coronavirus and with the desire to safeguard our parishioners and others, that we need to suspend all services of public worship at St. Peter's Church until further notice.
This decision will be kept under review and we look forward to the time when we are able to re-open the church for our usual pattern of services.
We will continue to publish online services when possible. They will be posted here and on YouTube and on our 'St. Peter's Church Waverton' Facebook Page. Anyone who wishes can join our Facebook page and follow us for news and other resources. 
ONLINE SERVICES
10th January 2021: Gen 1 & Mark 1: "Where to find rest (in all this chaos)"
3rd January: Our Spiritual Blessings in Christ (Eph 1:3-14). Click on link…
Christmas Service. May the birth of Christ bring you great hope and joy…
It's Christmas Eve!
Sunday 20th December: The Virgin Birth: A Strange Event (Luke 1:26-38) 
Sunday 22nd Nov: Ezekiel 34: How God deals with bullies
Sunday 15th Nov: Psalm 90: The Sovereign God.
Remembrance Sunday Service: "The Battle of Life" (Psalm 27)
At the end of the service there is an Act of Remembrance filmed from the War Memorial by the leaders of the churches in Waverton and a symbolic wreath laid on behalf of the whole of Waverton. The Last Post (followed by the 2-minute silence) will begin 20 minutes and 12 seconds into the video (if you wish to time it exactly for 11am).  
Revd Trevor Davies is again kindly leading our service at St. Peter's Church this morning. This means we will not be putting on online services. For those who can't make it to church, you can follow today's service produced by the Church of England at:
Sunday 18th October: "The Mission of the Church" (Luke 10:1-12)
Sunday 11th October: "Confession: A Cure for the Soul" (Psalm 106)
Harvest Sunday 4th October: "Jesus – the Bread of Life".
Sunday 27th September: Today's online service is now available to watch. In Part 2 of "Finding peace in difficult times" we consider specific ways to develop godly and healthy thought patterns. (Phil 4). ("Unhealthy Thought Patterns" handout at bottom of this page)
Sunday 20th September: "Finding Peace in Difficult Times" (Romans 8)
Sunday 13th September: "The weaker and stronger brother" (Romans 14:1-12)
For other messages from the Rector and resources during this time, please visit our MESSAGES AND RESOURCES page: http://www.stpeterswaverton.org.uk/new/messages-and-resources/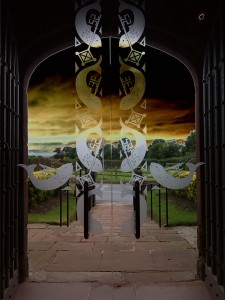 We are an Anglican Church in the village of Waverton (about 4 miles from the centre of Chester).
In partnership with the churches in Aldford and Bruera, our desire is to share the good news of Jesus Christ, to show our love of God and love of neighbour; we seek to care for each other in words and actions, and to encourage different ministries within God's family and the wider world.
You are welcome to visit at any time!
Jules Beauchamp (Rector)