Covid update (16.3.21): Sunday services are at 10.15am and the COVID-19 protocols will remain as hitherto with hand sanitising, social distancing,  face covering,  etc. We will continue to publish online services when possible. They will be posted here and on YouTube and on our 'St. Peter's Church Waverton' Facebook Page. Anyone who wishes can join our Facebook page and follow us for news and other resources. 
ONLINE SERVICES
9th May 2021: "The Land of Promise" (Deut 11:10-15)
2nd May 2021: "The Ethiopian Eunuch- breaking down barriers (Acts 8:26-40)
25th April: "The stone the builders rejected has become the Cornerstone" (Acts 4:5-12). (NB the opening titles are last week's but stay with it… it is today's service!)
25th April: The stoe the uilders rejected 
18th April: The ongoing work of the glorified Jesus (Acts 3:12-19)
4th April Easter Day (John 20:1-18)
28th March 2021: Palm Sunday (John 12:12-19)
21st March 2021: Jesus our Great High Priest (Hebrews 5:1-10)
14th March 2021: Mothering Sunday – The Church our Spiritual Mother (Colossians 3:12-17)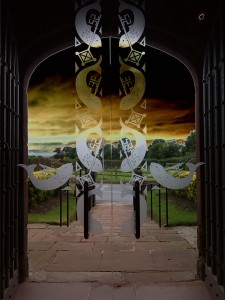 We are an Anglican Church in the village of Waverton (about 4 miles from the centre of Chester).
In partnership with the churches in Aldford and Bruera, our desire is to share the good news of Jesus Christ, to show our love of God and love of neighbour; we seek to care for each other in words and actions, and to encourage different ministries within God's family and the wider world.
You are welcome to visit at any time!
Jules Beauchamp (Rector)