Welcome to St Peter's Church, Waverton.
With the spread of the Coronavirus, public services in church have been suspended, but they will be posted here on YouTube and on our 'St. Peter's Church Waverton' Facebook Page. Anyone who wishes can join our Facebook page and follow us – and for other daily resources.
24th May 2020 online service. Note that these are recorded and produced earlier in  the week. You may wish to add your own prayers for significant events that have occurred since then.
17th May 2020 online service:
You can also find some reflections from Revd Karl Jones here:
And here:
For my letter to the church at the start of the Coronavirus 20.03.18 letter to St. Peter's Church. Sadly, the church is now closed until further notice.
For other messages from the Rector and resources during this time, please visit our MESSAGES AND RESOURCES page: http://www.stpeterswaverton.org.uk/new/messages-and-resources/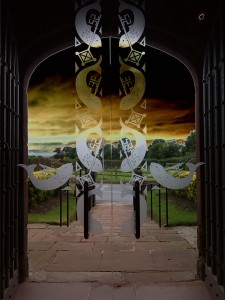 We are an Anglican Church in the village of Waverton (about 4 miles from the centre of Chester).
In partnership with the churches in Aldford and Bruera, our desire is to share the good news of Jesus Christ, to show our love of God and love of neighbour; we seek to care for each other in words and actions, and to encourage different ministries within God's family and the wider world.
You are welcome to visit at any time!
Jules Beauchamp (Rector)