Rogation Sunday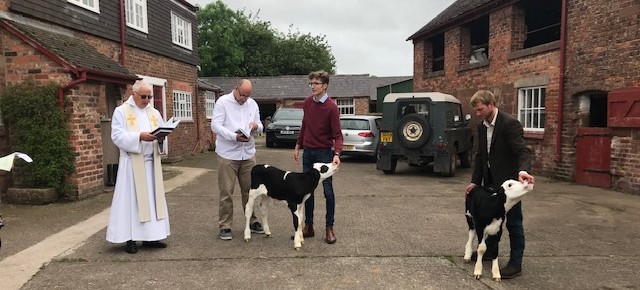 Last sunday Rev. Trevor Davis conducted a delightful Rogation Service immediately following the 10.15 am Holy Communion Service.
The service was well attended by local farmers and included a walk to Tom Bramall's farm where we were introduced to two three-day old calves.
Prayers were offered at each of the stations on the walk and the service concluded in the Church Hall with the singing of " We Plough the fields and scatter…"
Bell Ringers come second at Striking Competition
The bell ringers came second at the area striking competition, beating teams from the cathedral and other local towers. The judge was particularly impressed with patches of very impressive ringing with only mild speed variation.
Many thanks to the band that took part!
(Left to Right; Robin Ferris, Matthew Andrews, David Andrews, Martin Speed, Peter Barker, Carol Ferris)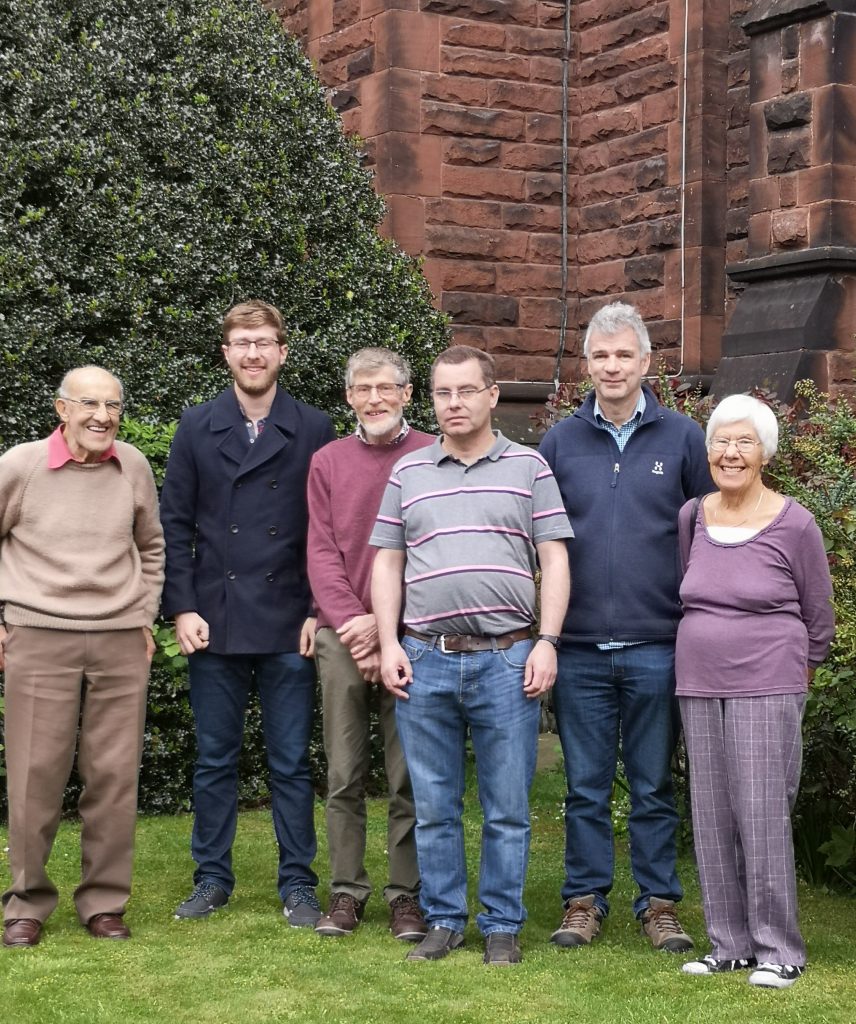 Christmas Events and Services 2015….
A

demonstration of food and opportunity to buy kitchen gadgets with a Christian guest speaker, Lindsay Ferguson from a church in Liverpool. Thursday 3 December, 7.30pm @ The Burley Hall, Waverton. Tickets £3.50 (includes a glass of wine and mince pies) available from Julia Beauchamp (336668), Gilly Edwards or Waverton Post Office.
The Nativity
20th December (Sunday)
10.15am in church. Sunday Club bringing the Nativity story to us.
CAROL SINGING ROUND THE VILLAGE.
14th December (Monday)
Meet at 6pm at 2 Common Lane (opposite school) to sing favourite carols round the village. All welcome to join us! Approx 45 min finishing with hot drink.
'Nine Lesson and Carols'
20th December (Sunday)
6.30pm in church. A traditional service of lessons and carols.
Crib Service
Christmas Eve, 24th December (Thursday)
4.00pm in church building the stable scene, especially suited for families.
Midnight Communion Service
Christmas Eve
11.30pm in church.
Christmas Day Service
Family Communion
10am in church, celebrating Christ's birth and the meaning of Christmas (nb the time! 10.00 o'clock)
Thank you to everyone who made the Christmas Fair last Friday such a good time. We raised between us over £1400.
A big "Thank You" to everyone who made the Garden Party such a great success. To those who organised it and gave their time to serving, and also to everyone who came. Wonderfully it was dry throughout the evening (and even some sunshine!) and we raised £1097 for the Helen Keller School in Jerusalem. Jules
Rectory Garden Party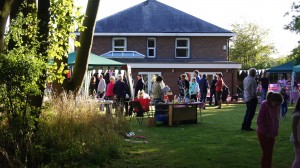 All welcome to join us for a (hopefully) warm summer evening, with music, refreshments, BBQ, stalls, tombola, bouncy castle, games for children.
Time: 6pm-9pm(ish)
Venue: The Rectory, Village Road
Entrance: £1 for adults, children free.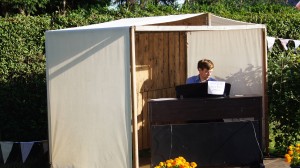 Easter

Maundy Thursday
6.30pm Holy Communion at Rowton Methodist Church
Good Friday
10.00am Families Craft Morning at the Burley Hall
12.00pm Procession of the Cross round Waverton Village (with readings, prayers and hymns)
2.00pm Good Friday Meditations at St. Peter's Church
Easter Sunday
9.00am Holy Communion
10.15am All-Age Family Communion Service