During these days of isolation, it might be particularly helpful to add some messages, resources, readings (eg The Pilgrim's Progress – see below), music, etc, as we try to find new and creative things to do, and especially for those who cannot leave the house at all!
Animated 2020 Advent Calendar
"24 days, 24 reasons (Why Jesus came)"
To make the season a little special this year, here's a little gift for you all to enjoy. All you need is an internet connection to view it on your pc, smartphone, tablet, or smart TV. Each day just click on the day to open a new window, and a short 40sec video message will appear. But note: you can't race ahead … you can only watch them once the day comes! It starts on 1st Dec. And sorry, there are no chocolates inside. But please feel free to share with family and friends. May you all have a very joyful and happy Advent and Christmas. Just click on the image below …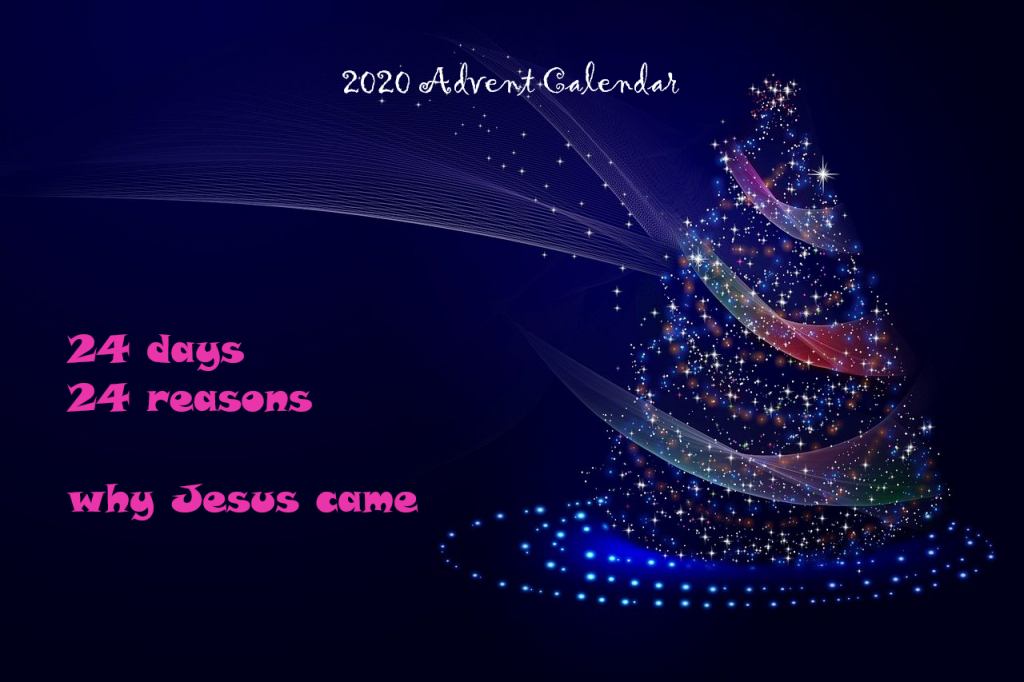 Previous online services…
The online service for Sunday 28th June 2020:
The online service for Sunday 21st June 2020:
The Online Service for Sunday 7th June 2020. This morning's theme is "In Christ there is no east or west" as we address the issue of race and ethnicity in the church and the world.
Pentecost 31st May 2020:
24th May 2020 online service.
17th May 2020 online service:
Sunday 10th May 2020 online service:
The all-age Family Service for Sunday 3rd May 2020:
The service for 26th April is now available. Due to technical problems, we have lost the second hymn, some of the responses, etc, but I'm sure we can cope!
Last Sunday's Service (19th April):
Easter Day Service 12th April 2020
Good Friday Service 10th April 2020
A midweek message
LENT COURSE.
Although this year's Lent Course was suspended due to the Coronavirus, I am in the process of recording an audio-reading of Pilgrim's Progress. This book is a brilliant allegory of the Christian life and seeks to help us grow in our faith.